Bitcoin
Bitcoin Balance on Exchanges Has Reached Four-Year Low!
As the crypto winter deepens, only the dedicated Bitcoin investors can be seen holding onto their tokens, but not on the exchanges. Investors seem to be going into hibernation mode as indicated by the drop in on-chain activity by 13% in early July.
Strikingly, Bitcoin holders are seen transferring their holdings off from the crypto exchanges. The report comes from a recently published tweet by Arcane Research. To add to this, glassnode
glassnode [email protected] On-Chain
reported that bitcoin org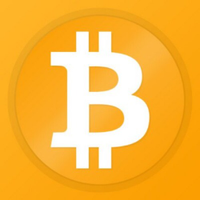 bitcoin org Event OrganiserTechnologyPayment solution
balance on exchanges has reached a four-year low.
Arcane Research Explains The Situation
Arcane Research has been reporting negative exchange net flows that they have been perceiving since the beginning of the year.
The tweet by Arcane Research also mentions a cause. The collapse of large crypto lenders – Celsius, Babel Finance, and Vauld, owing to experiencing issues with liquidity earlier this summer has been a major driving force behind this and has kicked off large amounts of withdrawals.
According to the tweet, "users have been withdrawing Bitcoin from exchanges "like never before."
Arcane Research also added that the issues with lenders have done some serious damage to users. They also made an assumption that the users could be, hence, losing interest in crypto exchanges.
Arcane Research wrote, "These events undoubtedly damaged the lenders' trustworthiness, but are HODLers also losing trust in exchanges?"
In June, 119,000 BTC was moved off of exchanges, and following this, in July, 96,000 Bitcoin were withdrawn. Later, in August, so far 65,000 BTC have been pulled out.
Before the summer, the biggest amount of BTC that was taken away from exchanges was 71,000 coins in total.
As per Glassnode, Bitcoin's balance on centralized crypto exchanges has slumped to a four-year low of 2,342,202.837.
On-Chain Activity Drops Amidst Crypto Winter
According to a Glass node analysis, in early July, Bitcoin saw a drop in on-chain activity by 13% from November's high – levels last seen in the bear phases of 2018 and 2019 when Bitcoin was worth less than $10,000.
The risk-off market mood is seeming to spread to the cryptocurrency exchanges as the investors are withdrawing in order to accumulate their coins offline in crypto wallets instead. As per Glassnode, the exchanges have now seen their balances drop more than 20% from a January 20 peak.
As per a Glassnode newsletter of July 4, "Bitcoin has seen a near complete expulsion of market tourists, leaving the resolve of HODLers as the last line standing."
Was this writing helpful?
No
Yes