Bitcoin
Bitcoin At Risk of Immense Selling Pressure, Will the BTC Price Drop Below $20K Again?
The Bitcoin price has maintained a significant descending trend from a long time and is now believed to continue with the same trend

Microstrategy undertakes a non-cash digital impairment on its BTC holdings
The biggest Bitcoin Whale, microstrategy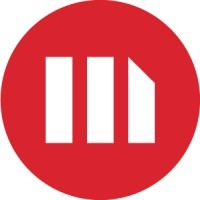 microstrategy Business Intelligence

Followers : 0 View profile took a non-cash digital impairment of more than $900 million on their BTC holdings in Q2 of 2022. On the other hand, the CEO of Microstrategy, michael saylor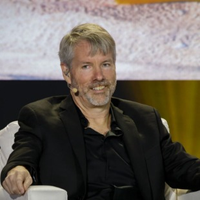 michael saylor president and chief operating officer at coinbase at coinbase Micheal J Saylor is the greatest visionary in the Information Systems industry. An enthusiastic blockchain influencer, and a splendid leader. He believes that prudent institutional investors should only consider trusting a crypto-asset network after it has operated reliably for at least ten years without a hard fork. He is an American entrepreneur and business executive, who co-founded Microstrategy, a company that provides business intelligence, mobile software, and cloud-based services, under his leadership Microstrategy has grown at a tremendous rate and made a mark in the BI industry, and he is chairman and CEO of the same Microstrategy. He is a vocal advocate of bitcoin. He is highly skilled in enterprise software, and also has a rich knowledge of numerous fields including analytics, data warehouse, leadership, SaaS, management, cloud computing, startups, professional services, enterprise architecture, mobile devices, and many more. In 1983, he matriculated at the Massachusetts Institute of Technology (MIT) on an air force ROTC scholarship. And then he joined the Theta delta chi fraternity, through which he met the future co-founder of Microstrategy, Sanju k. Bansal. He graduated from MIT in 1987, with a double major in aeronautics, and science, technology, and society. He is engaged in volunteering at Saylor Academy as a Trustee, which provides free college education to all students worldwide. The way he expertizes himself in bitcoin, people started calling him the bitcoin bull, he is the most optimistic person when it comes to bitcoin. He expects that the entrepreneur will always keep buying Bitcoin every time it dips. The bitcoin community has begun to rise to the fact that his company might own too much bitcoin. Owning too large a portion of bitcoin could be harmful to the cryptocurrency's decentralized culture that Bitcoin has so rigorously built over the years. He is still expected to be a principal BTC champion throughout the year. Instructing businesses about Bitcoin potentially through his powerful podcasts and learning courses. [email protected] EntrepreneurChief Executive OfficerChairmanAuthor



Followers : 0 View profile resigned and took the charge of the executive chairman role. Therefore, the analyst believes the footsteps of Tesla may be followed. 
Bitcoin price is swinging displaying uncertain price actions as the price hovers within a narrow range for more than 4 consecutive days. On the other hand, if Microstatergy begins to sell its holdings, similar to that of tesla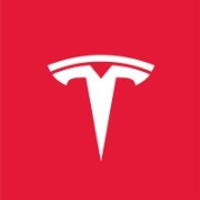 tesla Automobile





Followers : 0 View profile which sold 75% of its holdings, BTC could soon face huge selling pressure while the coins in circulation may surge by 1%. 
A popular analyst believes, that very soon Bitcoin prices may dump hard as MicroStrategy may follow Tesla's footsteps.
If the BTC price continues to drop hard, the CFO of Microstrategy, Andrew Kang said that 85,000 unpegged BTC will be available to reach the collateral requirements if the volatility peaks are high. As the company acquired Bitcoin at an average price of $30,664 per BTC and hence the company is already at a loss of above $8000 per BTC at the press time.
Collectively, Bitcoin despite showing some strength in recent times still is exposed to the fear of a drastic drop. No doubt Micheal Saylor has not given any hint of liquidating its holdings, but the possibilities also may rise the chances of a substantial drop.
Was this writing helpful?
No Yes