Altcoins
XRP, MKR Outperform Bitcoin Ahead Of Core PCE Data Release
The cryptocurrency market, which had been trading on a bullish note for most of the day, has yet again landed in the red zone. Bitcoin and Ethereum have dropped by 0.25% and 0.52%, respectively, in the last 24hrs. By default, this has caused most of the other large-cap cryptocurrencies to dip as well.
Currently, Bitcoin is valued at $19,439 and Ethereum is selling at $1,331 with a market cap of 373.4 billion and 163.8 billion. However, all hope isn't lost; if the lead currencies manage to surge above $19,600 and $1,350, there are possibilities for a bull run.
XRP Tops The Charts
The sixth-largest cryptocurrency by market cap, XRP, has emerged as a victor in the crypto space today after the court passed an order against the US Securities and Exchange Commission (SEC) in the XRP lawsuit. The US District Court has ordered SEC to submit the documents that are related to a speech made by former SEC director, William Hinman in 2018.
This move by the court has raised hope among XRP traders and the community members for a quick resolution of the long-running Ripple vs SEC lawsuit. The momentum immediately pushed Ripple's native currency XRP price up by more than 12% in the last 24hrs and nearly 50% over the last 30 days.
However, with Bitcoin plummeting, XRP has slightly plunged and is trading at $0.47 with a surge of 9.10% over the last 24hrs.
In addition, MKR, the governance token of peer-to-peer lending firm Maker has gained a three-week high level. The bullish action by MKR is seen after Gemini, a crypto exchange's co-founder tyler winklevoss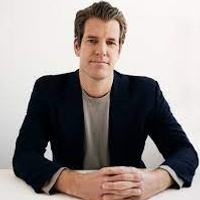 tyler winklevoss co-founder and ceo at gemini Tyler Winklevoss is the Co-Founder and Chief Executive Officer of the Gemini cryptocurrency exchange. With his twin brother Cameron, he founded the platform with the goal of providing a digital exchange and custodian that allows customers to buy, sell, and maintain digital assets. Their estimated cryptocurrency holdings as of Forbes 2021 are $1.4 billion each. Tyler is an investor and founder of Winklevoss Capital Management, a firm that invests in several asset classes with a spotlight on providing seed funding and infrastructure to early-stage startups. He is an Olympic rower and co-founder of HarvardConnection, which later changed to ConnectU, along with his brother and a classmate, Divya Narendra. Tyler is featured as the main hero in the 2019 book Bitcoin Billionaires: A True Story of Genius, Betrayal, and Redemption by Ben Mezrich, tracing Tyler and Cameron Winklevoss' journey into the space of cryptocurrency, encountering early adopters, and investing in bitcoin. EntrepreneurInvestorChief Executive OfficerVenture Capitalist
proposed a three-month marketing incentive plan for Maker. This plan will see Gemini paying a fixed annual interest of 1.25% on the overall GUSD balance in MakerDAO.
However, it's also important to note that the federal reserve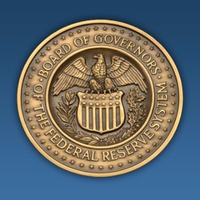 federal reserve Multinational Investment Bank
inflation indicator, the Core Personal Consumption Expenditure (Core PCE) for August is scheduled to be published today, i.e., September 30 at 12:30 GMT. The market is expecting the core PCE to increase by 0.5%. If this is true, the market will face tough times yet again.
Was this writing helpful?
No
Yes