Altcoins
XRP, ATOM, LTC, and XTZ Price Heading Towards These Levels Ahead of Merge Event
Amidst the volatile crypto market, a well-known crypto analyst and trader, michael van de poppe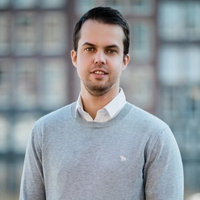 michael van de poppe Founder and CEO at eight global Eight Global is led by Michael van de Poppe, the company's founder, and CEO. He is a cryptocurrency trader who works at the Amsterdam Stock Exchange and is enthusiastic about the role of blockchain in the current financial system. Also, he is an author at Cointelegraph who covers everything about fintech, blockchain, and bitcoin, providing the latest news, prices, and analysis on the future of money. In the past, he served as a technical analyst at TradingView, where he was responsible for making technical analyses via the platform of TradingView and distributing these through virtual social media, including Twitter and YouTube. He was the writer of CryptoBenelux, writing articles based on technical analysis and market insights, particularly about Bitcoin. EntrepreneurChief Executive OfficerTraderMarket Analyst



Followers : 0 View profile , has put forward his analysis of XRP, Cosmos (ATOM), Litecoin (LTC) and Tezos (XTZ).
XRP
Poppe informs his 627,100 Twitter followers that though Ripple's XRP is facing a sell-off, the current price is advantageous for bullish action.
He claims that XRP's current $0.33 is the level for traders looking to go long.
At the time of publication, XRP is selling at $0.336 after a drop of 2.67% in the last 24hrs.
Cosmos (ATOM)
The analyst also talked about Cosmos (ATOM), a network that is dedicated to scaling and interoperating. Here, he asserts that $13.30 acts as the first support, and then $11.22 and $9.96
Currently, Cosmos (ATOM) is trading at $14.25 with a downswing of 5.21% in the last 24hrs.
Litecoin (LTC)
The next altcoin that has caught the trader's attention is Litecoin (LTC) which is a peer-to-peer payment network. Though Litecoin is currently under bearish control, the strategist is of the opinion that LTC will surge against the flagship currency (LTC/BTC)
As per Van de Poppe, until Litecoin's price is above $0.0028 BTC, the currency is bullish.
At the moment, Litecoin has plunged by 6.34% in the last 24hrs and is currently valued at $59.92
Tezos (XTZ)
Before Michael winds up his analysis, he talks about Tezos (XTZ), a smart contract network. As per the expert, it's important for Tezos to stick above the support level of $1.44 to make a bullish move toward $2.85
Presently, Tezos (XTZ) is trading at $1.57 with a fall of 0.77% over the last day.
Was this writing helpful?
No Yes