Altcoins
Will Terra Classic (LUNC) Price Ever Hit $1? Decoding The Possibility
After the terra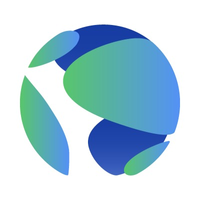 terra Blockchain Network
crash in May 2022, TerraClassic (LUNC) was introduced soon after, with promises to make amends for everything that had gone wrong previously. Since the start, LUNC faced backlash from analysts and market experts, but it was observed that the community members have always stood by its side.
Recently, however, LUNC has gained immense traction with an increase in investors and social dominance. This has paved the way for the question: Will LUNC ever hit $1?
The reports suggest that there are two conditions that can push the LUNC price toward $1:
i) LUNC should manage to attain a market cap of $6.9 trillion which is seven times the overall crypto market cap
ii) LUNC must regain its total supply of $40 billion.
A Practical Analysis
In reality, the first condition is highly impossible as to make that happen, LUNC must create an economy more than that of Japan, however, the second one is considerably realistic. However, for this to happen, 6.86 trillion LUNC needs to be burnt, which is nearly 99.42% of the total supply.
It is also important to note that for LUNC to hit $1, the supply of Terra classic should be pulled down by 99%, from 6.9 trillion to 40 billion. Hence, for Terra Classic (LUNC) to hit the said target of $1, it will need approximately 7-8 years with a burn rate of 1.2%.
Meanwhile, for this to happen within a span of 10 years, the asset should maintain its low price and pay incentives for users to make on-chain transactions at high volume. This will, undoubtedly, be tough to attain.
On the other hand, the community had proposed a 1.2% tax burn on on-chain transactions and now, this has gained support from TerraForm Labs which confirms that this would go live on September 20.
At the moment, Terra Classic (LUNC) is trading at $0.00036 with a fall of 2.20% in the last 24hrs.
Was this writing helpful?
No
Yes