Altcoins
Vasil Hardfork is Ready to Go live! Here's How Cardano (ADA) Price Will React
The Vasil Hard Fork for the Cardano network is a much-awaited event that aims to speed up transaction time, lower fees and increase the scalability of decentralized apps (dApps). However, it seems to bring no change in the price graph but rather a bearish trend for Cardano (ADA) as it is at risk of a major crash due to the selling of the news of Vasil Hard Fork.
The Vasil Hard Fork Follows The Trails Of The Ethereum Merge
Before the announcement of the Vasil Hard Fork, Cardano was on a bearish trend, but it soon saw a 25% price hike following the hype of the news. Investors and traders started investing in ADA and pushed its price due to the anticipation of the much-awaited upgrade of the Cardano network. However, it seems that the hype will become dead as people are willing to sell off their holdings after the layer two upgrades of the network.
We can refer to this price action of ADA to 'Buy the rumor, sell the news as the anticipation of the Vasil hard fork will no longer be emerging to bring an upward price action after the upgrade. This means that when an event or upgrade is announced, people start buying that crypto project with speculation that it will bring fruitful returns.
Due to mass buying, the price of the crypto surges, but when the event is over, there is no one left to keep pushing the crypto's price up or continue buying. Thus, it leads people to sell their profit after the event, resulting in a price crash.
According to our analysis, the same had happened with the Ethereum Merge as Ethereum saw a significant price hike before the Merge as investors were making big investments in their ETH positions, helping Ethereum with a rise from $1,600 to a high of $1,786 before the merge event.
But the ETH's price quickly dropped by 25% after the merger as traders and investors started liquidating their ETH positions to take out the profit. According to CoinMarketCap, ETH is currently trading at $1,292, with a price drop of 4.74% from yesterday.
What Lies Next For ADA?
The ADA price is currently trading near $0.45. Cardano (ADA) price has been trading sideways in the $0.42-$0.55 range since May, and it has not seen much price action, which was expected due to the hype of the Vasil Hard Fork.
Despite the Fed rate hikes and whale movements, ADA price has failed to show any significant activity in the graph on both sides. Analysts of the crypto community believe that Cardano has become numb and weak, and its price can drop further after the Vasli Hard Fork.
Famous technical analyst peter brandt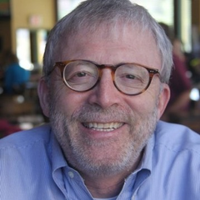 peter brandt ceo at Factor LLC Peter Brandt Chief Executive OfficerAuthorTraderMarket Analyst
warned investors that ADA had formed a descending triangle in the price graph, indicating a major crash ahead in the price chart. dan gambardello
dan gambardello founder at crypto capital ventures Dan Gambardello is an enthusiastic entrepreneur, investor, and passionate blockchain and cryptocurrency influencer. He works as a blockchain engineer executive for those who are developing the emerging new technology blockchain and cryptocurrency ecosystem. He is a world-class executive and engineering recruiter and resides in Philadelphia, Pennsylvania, the United States. He has seven years of experience in a competitive market. He is the founder of Gambardello Capital and has had extensive experience in every distinct vertical. Before, he started Gambardello Capital as a real estate funding hub. Although real estate was his primary focus, he was also involved in different markets and, consequently, other ventures along with startups. This transformation into the space of tech is where Capital Tech Ventures came into existence. At present, he is the President of Capital Tech Ventures. He founded one of the leading organizations, called Crypto Capital Ventures, in 2018. focusing mainly on cryptocurrency and the blockchain technology ecosystem. He built a smaller, secure, and reliable platform that aims solely for quality rather than quantity. In the enlarging and combating market, he successfully delivered concatenation with the full package of enormous quality candidates. He is primarily concerned with engineering intellectuals in cryptocurrency and artificial intelligence platforms. Additionally, he has been volunteering at the Litecoin Foundation since 2018, which aims to develop a non-profit platform to enhance Litecoin for the benefit of society by building and marketing state-of-the-art blockchain technologies to provide payment methods with low costs and rapid transactions. He is a highly skilled individual who incorporates numerous skills such as new business development, leadership, marketing strategy, team building, CRM, SEM, etc. EntrepreneurMarket Analyst
, the founder of Crypto Capital Venture, advised investors to be prepared for both side movements as Cardano forms a descending triangle. If Cardano starts a bearish moment, it can drop to a price level of $0.33. Meanwhile, on the upper side, ADA can surge to $1 if it breaks the trendline.
Was this writing helpful?
No
Yes