Altcoins
Top 3 Altcoins Traders Can Bet For Maximum Gains By End Of 2022
The US inflation data shocked everyone in light of the present bear market. The United States published their inflation data for the month of September 2022 on Thursday, October 13 and at 8.2% for the past month, the US CPI was higher than anticipated.
After the data was made public, the cryptocurrency market had a negative response and in a matter of seconds, the whole crypto market dropped.
Additionally, the price of bitcoin (BTC) fell by 5 percent in an instant, reaching a low of $18,400 with each altcoin falling between 4 and 7 percent.
But here are the top three altcoins..
A well-known cryptocurrency analyst has listed his top three altcoins to stockpile before the next bull cycle. The host of InvestAnswers said that there are three crypto assets besides Bitcoin (BTC) and Ethereum (ETH) worth looking at during the current bear market, in a new debate video with fellow analysts benjamin cowen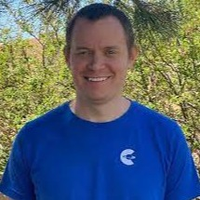 benjamin cowen founder, ceo at Cryptoverse Benjamin Cowen is a researcher, financial analyst, YouTuber, and the founder of the "Into The Cryptoverse" analytics website and community in the United States. "Into The Cryptoverse" includes, among other things, subscription-based crypto market reporting, price research, and risk analysis. Benjamin Cowen earned a bachelor's degree in science with a minor in mathematics and physics from North Carolina State University in 2012. Cowen went on to get a Master of Science in Nuclear Engineering (2015) and a Doctor of Philosophy in Nuclear Engineering (PhD.) from the University of New Mexico School of Engineering (2018). He had 720,000 subscribers and over 71 million cumulative video views as of this writing. His YouTube videos include trend analysis and price predictions, but he also occasionally posts video introductions to several cryptocurrencies. He delivers the paid "Into The Cryptoverse" reports in addition to freely available analysis videos on YouTube (the Premium List). Members receive weekly reports that include, among other things, video updates on the state of crypto, risk analysis data, logarithmic regression analysis, price analysis, and thorough weekly reports. EntrepreneurChief Executive OfficerMarket Analyst
and Rob from Digital Asset News. 
The primary coins on his radar, according to him, are scaling solution Polygon (MATIC), Ethereum rivals Solana (SOL), and Fantom (FTM), as well as Solana and Fantom. He asserted that, aside from selling assets, the only two things he has bought this entire year were Solana and Bitcoin. Additionally, he said that Ethereum is just so big that he wouldn't even classify it as an altcoin.
He further said that from the perspective of relative market cap valuation, it is significantly overpriced compared to what it currently performs. However, he likes MATIC, which is his third choice, based on the information he looked at, including tokenomics and daily active users.
"If I had to pick [a third], it would be Fantom (FTM) because Fantom has the same number of daily active users as Cardano (ADA), but it's trading at a twenty sixth of the market cap, and it has some pretty good speed and technology and stuff."
Was this writing helpful?
No
Yes