Altcoins
Terra LUNA Price Drop By 8% With An Ongoing Investigation
The after-effects of the Terra (LUNA) crash are still hovering around the crypto space.
It's just yesterday that 15 South Korean firms got raided by the country's prosecutors, to check their connection with the tokens LUNA and US.
This raid and the ongoing investigations on Terra (LUNA) crash saw intense pressure on LUNA price.
South Korean Prosecutors Look For Physical Evidence
In order to get evidence supporting the allegations against the Terra crash, the country's prosecutors raided the crypto exchanges in search of physical evidence. Among those 15 firms, seven were crypto exchanges.
News1 Korea, the country's media, claims that the major crypto exchanges like Upbit, Bithumb, Coinone, Korbit, and Gopax were raided to find out the connection with the Terra crash. Moreover, Dunamu & Partners, the firm which operates the Upbit exchange was also raided.
As per the sources, around 200,000 Korean investors attained massive losses after the Terra crashed in May 2022. Also around 100 investors have registered a complaint against the Terraform Lab founder Do Kwon and the cofounder, Shin Hyun-Seung for fraud charges.
Meanwhile, crypto hedge fund, three arrows capital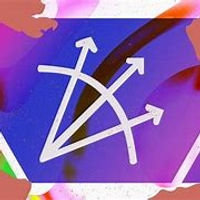 three arrows capital Funding


Followers : 0 View profile also claimed that there was a loss of around $200 million after the Terra LUNA crashed.
On July 20, 2022, reports of the raid on the firms in connection with Terraform Labs were disclosed. This caused the value of LUNA to see a downfall. The value of LUNA fell by almost 8% and had a difficult time climbing back up. Following a positive price pattern, analysts assessing the LUNA market price were able to determine Terra's future.
Was this writing helpful?
No Yes