Altcoins
Terra Classic (LUNC) Is About To See A Massive Price Drop Amidst Increasing Volatility, Per Analyst
After yesterday's huge volatility, the crypto market appears to have calmed down today as the world's first cryptocurrency, Bitcoin, has jumped above the $19,000 level. At the time of publication, Bitcoin is selling at $19,443 with a surge of 2.29% over the last 24hrs.
It's just not Bitcoin, even altcoins that were hit worse, have regained some positive movements today. Among such altcoins is Terra Classic (LUNC) which is one of the most talked about due to the fall of the network's previous chain LUNA. Terra's LUNC had spiked by 7% in the early hours today before plunging.
However, one of the crypto analysts and traders is claiming a massive price crunch for Terra Classic (LUNC). The analyst who is anonymously known through his Twitter account, altcoin sherpa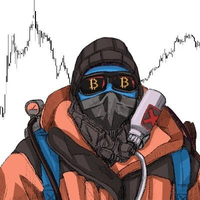 altcoin sherpa Altcoin Sherpa Market Analyst
informs his 183,500 followers that the Terra Classic (LUNC) is all set to experience a massive downfall. Terra Classic (LUNC) was introduced after Terra (LUNA) collapsed in the month of May.
Terra Classic (LUNC) Price Crunch Soon
Altcoin Sherpa states that he will think of LUNC purchase only if the key Fibonacci drops below 0.5 (50%) and 0.618 (61.8%). He also says that this will be a short-term buy.
After the network's original Terra (LUNA) collapsed and the present Terra Classic (LUNC) was introduced, there were speculations that LUNC won't last long. However, LUNC is one of the most heavily traded assets as the currency has recorded nearly $745 million in the last 24hrs.
At the time of writing, Terra Classic (LUNC) is trading at $0.000278 after a fall of 0.45% over the last 24hrs. However, the currency has risen from its low of $0.000126 on August 31st.
Also after Terraform Labs co-founder, do kwon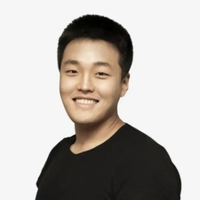 do kwon co-founder and ceo at terraform labs Do Kwon is a cryptocurrency developer who is the Co-Founder and Chief Executive Officer of Terraform Labs. With terraform labs, he also founded the telecommunication company Anyfi and served as its CEO, a peer-to-peer communication solution using mesh network technology. And eventually, in 2018, he founded Terraform Labs along with his friend Daniel Shine, intending to develop a decentralized price-stable cryptocurrency such as LUNA. He successfully led the Terra Blockchain by constantly developing new blockchain technologies, products, protocols, and platforms, including anchor, prism, and mirror. Through Terraform Labs, Do Kwon developed the Terra proof-of-stake, a public blockchain built on the Cosmos SDK. He is also the founder of another failed stablecoin project, Basis Cash, an Ethereum-based token created by Nader Al-Naji. EntrepreneurDeveloper/ProgrammerChief Executive Officer
received red notice from Interpol, there were many opinions formed that pointed towards terra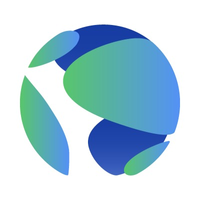 terra Blockchain Network
Classic's (LUNC) downward journey.
Was this writing helpful?
No
Yes