Altcoins
Solana Will Outperform Ethereum in the Coming Days – Says Raoul Pal
After several weeks of decline, the cryptocurrency market has been steadily increasing over the past several days, displaying signs of recovery.
After testing a crucial technical resistance, Solana (SOL) moved slightly lower on July 20, pointing to potential downward movements in the coming weeks.
Recent Solana price analysis shows that the bulls are now in control as the cryptocurrency's values have breached the $45 threshold. As long as $41 acts as support, the market is expected to keep rising.
Nevertheless, if prices fail to break over the $42 resistance level, the bears can fight their way back. SOL is currently trading at $45.07, up 39% over the past seven days, according to data from Coingecko on Tuesday.
Experts Bullish for Solana
raoul pal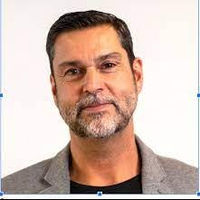 raoul pal co-founder and ceo at real vision Raoul Pal is co-founder and CEO of Real Vision. Real Vision was founded in 2014 and is a video platform that seeks to focus on its surrounding atmosphere and finance. The paid-membership stage includes a variety of content, including interviews and composed content, with the, generally speaking, available measure of content on the stage subject to the membership level picked. Before that, he worked with Goldman Sachs and GLG Partners. He also founded a research publication called Global Macro Inventor in 2005. Which also requires payment for access on a membership basis. In 2022 he recognized that the crypto space began with a single blockchain-based asset. He saw the sector turning into a giant web of companies with massive amounts of capital flowing in the industry, which naturally has provided more conversational points of intersection with mainstream finance- as crypto continues on its upward path, gaining overall market cap and public attention. He acts as a bridge between crypto and traditional finance for mainstream people, helping them understand crypto and its potential impacts on the world- which could further crypto industry adoption. The crypto space started with a solitary blockchain-based resource - BTC. Ensuing years saw the area transform into a giant web of parts with huge measures of capital streaming into the business, which normally has furnished more conversational places of convergence with standard money - making Pal an eminent wellspring of understanding, given his standard monetary ability and crypto information. EntrepreneurEconomistMarket Analyst




Followers : 0 View profile , CEO of real vision podcast network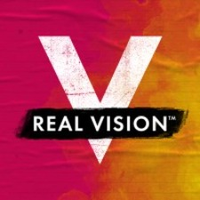 real vision podcast network [email protected] MediaCrypto / Blockchain Solution



Followers : 0 View profile and a macro specialist, believes that Solana may one day outperform Ethereum (ETH). If SOL surpasses a recent high against ETH, the former Goldman Sachs executive believes it has a good possibility of doing very well.
"SOL/ETH broke the channel and has corrected. Not yet clear if its going to outperform ETH yet but if it takes out recent high, chances are it will do very well. In last 4 weeks I built a decent long SOL (and added more ETH) but SOL is much smaller but still significant."
Analyst, Cantering Clark, has high hopes for the Ethereum rival. The expert advises that after SOL defeated both its diagonal and horizontal resistances, the correct market circumstances would enable Solana to put together a significant rally.
He said that if the market continues to support ETH's rise, SOL will soar significantly higher. Lots of open interest and risk were added as the price dropped from $50 to $40. Looks to have bottomed out temporarily; can rip.
Pentoshi, a pseudonymous analyst, is likewise upbeat about the cryptocurrency asset. Last Monday, he informed his 587,000 Twitter followers that SOL would reach the $58–60 range, "maybe even $80," if it crossed the $42 barrier.
Was this writing helpful?
No Yes