Altcoins
Michaël van de Poppe Predicts Abrupt Rally For Bitcoin, Ethereum, and Chainlink
According to a prominent crypto analyst, three digital assets will experience a sudden upswing driven by short sellers.
In his recent tweet, Goepfert revealed that retail traders have spent $18 Billion on put options and accumulated $46 billion worth of short positions on index futures – both of which are record-setting figures.
After seeing a post from financial analyst Jason Goepfert, crypto strategist michael van de poppe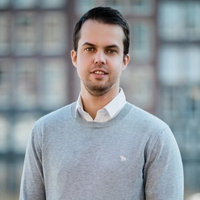 michael van de poppe Founder and CEO at eight global Eight Global is led by Michael van de Poppe, the company's founder, and CEO. He is a cryptocurrency trader who works at the Amsterdam Stock Exchange and is enthusiastic about the role of blockchain in the current financial system. Also, he is an author at Cointelegraph who covers everything about fintech, blockchain, and bitcoin, providing the latest news, prices, and analysis on the future of money. In the past, he served as a technical analyst at TradingView, where he was responsible for making technical analyses via the platform of TradingView and distributing these through virtual social media, including Twitter and YouTube. He was the writer of CryptoBenelux, writing articles based on technical analysis and market insights, particularly about Bitcoin. EntrepreneurChief Executive OfficerTraderMarket Analyst
decided to share it with his 628,000 followers on Twitter. Let's get a grasp on the critical points of the most discussed crypto assets:
Traders, Beware: A short squeeze is headed your way!
According to Van de Poppe, the unprecedented level of short positions in the traditional markets is a sign of strength.
In a short squeeze, investors are obliged to purchase back units of an asset they borrowed at a higher price in the expectation of selling them at a lower price for a profit (short).
The cryptocurrency analyst believes Bitcoin (BTC) will rise in tandem with the traditional markets.
Bitcoin (BTC) Price Analysis:
Bitcoin maintained support near $18,500 and is currently attempting to break out of that range.
On Monday, it runs another test for $19,500, and then it will be ready to go.
It's important to note that the key holding cost is $18,500.
The current market price of Bitcoin is $18,887.
Ethereum (ETH) Price Analysis:
According to Van de Poppe, Ethereum is maintaining the $1,200 support level.
Ethereum is still trading at support, which was once resistance.
It should hold here and test the level between $1,425 and $1,450.
Ethereum is currently trading at $1,305
Chainlink (LINK) Price Analysis:
The decentralized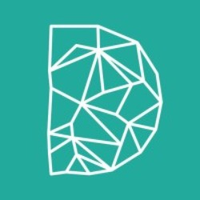 decentralized [email protected] Event Organiser
 oracle network, chainlink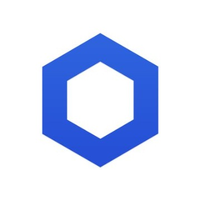 chainlink [email protected] Technology
(LINK), is also under the analyst's watchful eye. Van de Poppe speculates that LINK is due for a temporary correction before launching the next move higher.
He noted that the price action of chainlink would also be gripping to keep an eye on.
"Two levels I'd keep an eye on LINK (and I believe we'll be approaching $12-$15 soon)."
A scalp short would be resistant around $8 to be tested.
Swing longs are approximately $7.
LINK is currently trading at $7.77, up by more than 2%.
Was this writing helpful?
No
Yes