Altcoins
Indicators Point Toward Bearish Days Ahead For Ethereum Classic
After the successful launch of the Ethereum merge, where the network was transformed from proof-of-work (PoW) to proof-of-stake (PoS), miners flocked to ethereum classic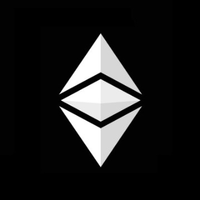 ethereum classic Smart Contracts
(ETC).
Since then, the currency has not been able to trade positively. At the time of writing, Ethereum Classic is trading at $27.82 after a jump of 0.91% over the last 24hrs.
The currency's bearish trend is marked near $30, and with the current trade, ETH should gain more than 8% to move ahead of that bear pull. Hence, traders who wish to enter into the short position should wait till ETC claims the $28-$29 area.
Meanwhile, the Relative Strength Index (RSI) indicates a reading below the 50 mark, which points to a bear trend. Even the On-Balance-Volume (OBV), which uses volume changes to predict further price action, is flashing sell signals.
Ethereum Classic To Retest $30?
The short sellers will find their profit marking near the $26.5 and $24.8 support area, and if Ethereum Classic moves beyond $30.5, it can be used as a stop-loss.
On the other hand, as the Ethereum Classic price continues its move toward the south, social dominance has also made its downward movement. Since August, the social dominance metric has been reducing along with ETC price.
Amidst all these, the lead cryptocurrency, Bitcoin, is currently trying hard to test its resistance near $19.6k. If BTC moves above $20.5, the currency will see a strong move pulling up other currencies as well.
Was this writing helpful?
No
Yes