Altcoins
Here's Why Traders Need To Keep Eye On Cardano and Algorand in Next Bull Run
The crypto market which had just attempted to regain the lost bull run, has yet again flipped its move with bears taking over the market. The lead cryptocurrency, Bitcoin, has plunged below $20,000 area and is now trading at $19,972 after a fall of 1.60% over the last 24hrs.
The same is the case with altcoins such as Ethereum (ETH), Solana (SOL) Cardano (ADA) and Algorand (ALGO). Along with King currency the altcoins are also under bearish movement.
Meanwhile, one of the popular analysts is predicting a bullish movement for Ethereum competitors  cardano
cardano Blockchain Network
and Algorand in the next bull cycle.
While in conversation with another renowned analyst, benjamin cowen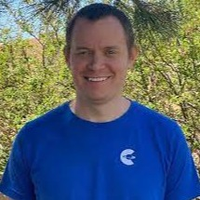 benjamin cowen founder, ceo at Cryptoverse Benjamin Cowen is a researcher, financial analyst, YouTuber, and the founder of the "Into The Cryptoverse" analytics website and community in the United States. "Into The Cryptoverse" includes, among other things, subscription-based crypto market reporting, price research, and risk analysis. Benjamin Cowen earned a bachelor's degree in science with a minor in mathematics and physics from North Carolina State University in 2012. Cowen went on to get a Master of Science in Nuclear Engineering (2015) and a Doctor of Philosophy in Nuclear Engineering (PhD.) from the University of New Mexico School of Engineering (2018). He had 720,000 subscribers and over 71 million cumulative video views as of this writing. His YouTube videos include trend analysis and price predictions, but he also occasionally posts video introductions to several cryptocurrencies. He delivers the paid "Into The Cryptoverse" reports in addition to freely available analysis videos on YouTube (the Premium List). Members receive weekly reports that include, among other things, video updates on the state of crypto, risk analysis data, logarithmic regression analysis, price analysis, and thorough weekly reports. EntrepreneurChief Executive OfficerMarket Analyst
, the analyst who is anonymously known as Guy, a host at coin bureau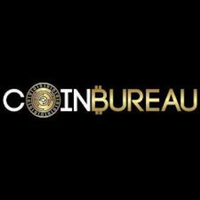 coin bureau [email protected] Media
claimed that both ADA and ALGO have great teams working behind their success.
As Guy talks about Cardano he asserts that the one thing that ADA lacks is institutional investors. However he feels that when the crypto market surges the investors' interest will be back and that is when they will compare Ethereum and Cardano. He also says that Cardano network was the one that saw massive upgrades without any issue.
Hence, he believes this is what makes the Cardano team more reliable and will be a huge success in future. He quotes that even though ADA price is not that great, the network has a huge potential.
At the time of writing, Cardano is selling at $0.426 with a fall of 1.46% over the last 24hrs.
Algorand Blockchain For The US CBDC ?
Next, the analyst talks about Algorand as he talks about the currency's connection with Massachusetts Institute of Technology (MIT) and claims this connection might pave the way for new projects. This is because silvio micali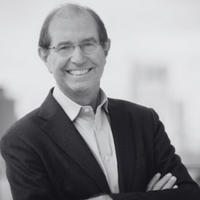 silvio micali founder at algorand Silvio Micali was born on October 13, 1954, in Palermo, Italy. Micali is an Italian computer scientist, professor at the Massachusetts Institute of Technology, and the founder of Algorand. Micali's investigation centers on cryptography and information security. He was honored with the Godel Prize in 1993, Turing Award in 2012, and ACM Fellow in 2017. He received the RSA Award for Excellence in Mathematics in 2004. In 2007, he was selected to be a member of the National Academy of Sciences and a Fellow of the International Association for Cryptologic Research(IACR). In 2015 the university of Salerno acknowledged his studies by giving him an honoris causa degree in Computer science. Silvio Micali graduated in mathematics from the La Sapienza University of Rome in 1978 and earned a Ph.D. degree in computer science from the University of California, Berkeley in 1982, for research supervised by Manuel Blum. Micali's research interests are cryptography, zero-knowledge, pseudorandom generation, secure protocols, and mechanism design. Micali founded Algorand in 2017, which is a proof-of-stake blockchain cryptocurrency protocol, its native cryptocurrency is called ALGO. Algorand is composed of a company and a foundation. Algorand foundation manages ecosystem growth, award funding, cryptographic research primitives, on-chain governance, and decentralization of the Algorand network. The Algorand test network was launched to the public in April 2019, and the main network was launched in June 2019. EntrepreneurInvestorChief Information Security Officer(CISO)
, Algorand founder, is a computer science and cryptography professor at the university.
Furthermore, Guy claims that MIT is set to get into collaboration with the federal reserve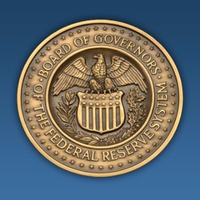 federal reserve Multinational Investment Bank
for its upcoming digital dollar or CBDC. Hence, he believes this might favor algorand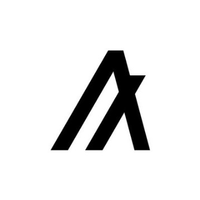 algorand [email protected] Blockchain Network
and the guesswork that's happening around Algorand saying this could be the blockchain for the US CBDC might turn out to be true.
Currently, Algorand is trading at $0.343 with a drop of 3.33% over the last 24hrs.
Was this writing helpful?
No
Yes