Altcoins
Here's When Cardano Price Will Crash More Than 40%! Watch The low Levels
Once worth $3, Cardano (ADA) has seen its value plummet considerably in the previous year. With a loss of more than 86% from its peak, the value of this digital asset appears to have bottomed out.
However, adding to the negative sentiments in the market, peter brandt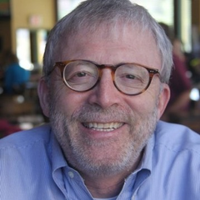 peter brandt ceo at Factor LLC Peter Brandt Chief Executive OfficerAuthorTraderMarket Analyst
, a seasoned trader, predicts that crypto asset prices will continue to plummet. He foresees a sizeable downward price movement in Cardano (ADA), an Ethereum (ETH) competitor, due to the formation of a technical pattern. 
ADA Price To Crash By 42%
According to Brandt's tweets to his 676k followers, Cardano is currently trading within a descending triangle pattern, indicating a possible 42% decline in ADA price.
Top Technical analysts, Schabacker, Edwards, and Magee claim that the price of ADA can decline to below $0.25 since the ADA/USD price chart looks like a conventional falling triangle.
Brandt's opinions on Cardano seem to come at the correct time, as blockchain analytics firm Santiment recently reported that traders were abandoning ADA and two other cryptocurrencies, i.e., EOS and Tron.
These three stocks have reported terrible performance in 2022, but the selling pressure may soon trigger price rallies that bring them back in.
The price of ADA has been relatively stable over the previous 24 hours, trading around $0.422 at press time.
The Bitcoin Halving
With regard to bitcoin org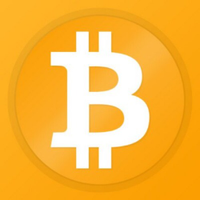 bitcoin org Event OrganiserTechnologyPayment solution
, Brandt asserts that BTC currently offers one of the highest risk-to-reward trades available.
"Starting in 2018, I have unequivocally declared that there is an equal possibility that Bitcoin BTC will increase in value to $100,000 or $250,000 or whatever and that it will decrease in value to $0. Still, this means that the reward-to-risk ratio in trading Bitcoin is extremely lopsided."
Bitcoin's price at the time of this writing is $19,405, which is unchanged from the previous day.
Brandt ultimately concluded that despite the accuracy of the prognosis, he had no intention of shorting the alternative cryptocurrency. He gave as his justification the fact that he did not short "shitcoins," his term for the eighth most valuable cryptocurrency.
After his mid-September forecasts fell flat, it will be intriguing to see if his October forecasts fare any better and if more bloodshed occurs on Satoshi Street during the latter days of crypto winter.
Was this writing helpful?
No
Yes