Altcoins
Ethereum Price Slashes Hard With the Release of the Fresh CPI Rates! Can The Merger Revive The Rally?
The Ethereum price rebounded finely after reaching the day's lows below $1700

However, with the fresh inflation rates, the asset dropped harder, nullifying whatever it gained over the past 5-6 days

The Merger is closer than ever, which could contribute to positive market sentiments for ETH
The highly anticipated US CPI rates are out and as expected, the market has collapsed heavily. The Bitcoin price dropped close to $21,600 while the Ethereum price squashed close to $1600. The markets remained highly unstable since the early trading hours as the inflation rates were expected to decrease a little.
Despite the current drop, the ETH price still remains within a bullish pattern, and market participants hope for a rebound at the earliest.
The ETH price recorded a huge bearish candle with the highest ever hourly volume since the beginning of September. While the price continues to hold within the ascending triangle, the possibility of a rebound emerges. The asset is required to hold the $1600 support zone firmly and initiate a flip, or else it faces the possibility of a massive crash.
On a positive note, the market sentiments are increasingly positive toward the upcoming Ethereum Merger. This could lead to raising the ETH price.
It's important to closely watch the price trends around the day's close, as a bearish close could scotch the raising sentiments that could have held the ETH price above the crucial support.
Hence, the day's close will prove to be immensely important for ethereum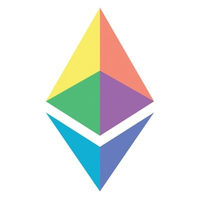 ethereum Blockchain NetworkTechnology




Followers : 0 View profile & the upcoming Ethereum Merger. 
Was this writing helpful?
No Yes