Altcoins
Dogecoin Is Serving More Purpose Than Cardano, Claims Mark Cuban
As the broader crypto market experiences bullish momentum, the seventh-largest cryptocurrency by market cap, Cardano, is also doing well.
Recently, Cardano (ADA)'s price movement has been interesting and has caught the attention of several traders and analysts. Along with the positive price action, the activity on the asset has also jumped tremendously, helping to maintain a good market sentiment.
The recent accumulation phase seen among ADA addresses has pushed Cardano's price towards an upward journey.
The latest survey reports by Santiment suggest that ADA sharks and whalestats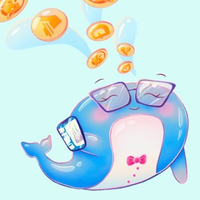 whalestats On-Chain

Followers : 0 View profile addresses with 10k and 10M ADA tokens, respectively, have acquired $138M worth of ADA in just a week.
Since July 27th, there has been an addition of 0.46% ADA tokens to the current supply. If the same accumulation level is maintained even for August, ADA might experience new heights.
While analysing, it's crucial to look back and analyse the past price action movement. It's been a while that Cardano's (ADA) price has held the $0.50 price level on solid grounds, which points to the fact that the asset is garnering strength.
At the time of reporting, Cardano (ADA) is selling at $0.53, after a surge of 4.50% over the last 24hrs.
Mark Cuban : Cardano Is Not Serving Purpose
Billionaire entrepreneur and investor, mark cuban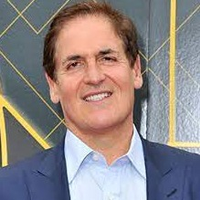 mark cuban founder at Broadcast.com Mark Cuban was a television personality, media proprietor, and an American billionaire entrepreneur. He is the owner of the National Basketball Association's Dallas Mavericks professional basketball franchise. In addition, he is a co-owner of 2929 Entertainment. He is also a major "shark" investor, in reality, reality television shows. He was born on July 31, 1958. In Pittsburgh, Pennsylvania. His father Norton Cuban, and his mother Shirley. He has done his Education at the University of Pittsburgh and graduated from the University of Indiana University Bloomington. On 7th July 1982, he moved to Dallas, Texas, where he first found work as a bartender for a Greenville avenue bar called Elan. He started his own company, "Micro solutions"; it was initially a system integrator and software reseller. He has invested in a cryptocurrency called Dogecoin as well as accepted the particular cryptocurrency as a method of payment for Dallas Mavericks merchandise and tickets since early 2021. After being asked by CNBC for his thoughts on the payment method, he responded it's a medium that can be used for the acquisition of goods and services, When it comes to using doge as a means of exchange, the community is the strongest. In 1998 he was awarded by the Kelley School of business for Alumni award- Distinguished Entrepreneur. In 2011 he was awarded as D Magazine CEO of the year. EntrepreneurInvestorPresident




Followers : 0 View profile , recently compared cardano
cardano Blockchain Network



Followers : 0 View profile and dogecoin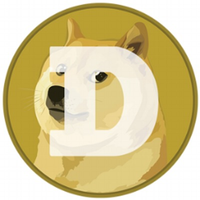 dogecoin Cryptocurrencies




Followers : 0 View profile . In an interview with Altcoin Daily, Cuban claimed that market capitalization is not a valid indicator of a cryptocurrency's worth.
Explaining his point, Mark Cuban gave an example of Dogecoin and Shiba Inu, which have substantial market caps, and added that he believes DOGE serves more purpose than Cardano.
Per Cuban, blockchain-based digital currencies are still business entities, irrespective of their positioning or large market caps. He claimed to not find any significant effects from Cardano even after examining the transaction volume on the asset's blockchain.
However, he concluded on a positive note by stating there is an opportunity for Cardano to grow if any upcoming big applications use the asset for its set-up.
Was this writing helpful?
No Yes