Altcoins
Chainlink To Outperform Bitcoin In Coming Days, Claims Crypto Strategist
Yesterday, i.e., 13th of October, Bitcoin flipped its price trade with the release of the US Consumer Price Index (CPI) data for September which turned out to be negative.
Yesterday, Bitcoin had even hit a four-month low of $18,140 on major exchanges before surging back to $19,500. At the time of reporting, Bitcoin is trading at $19,677 after an upswing of 4.44% over the last 24hrs.
Now, a well-known crypto analyst and strategist, benjamin cowen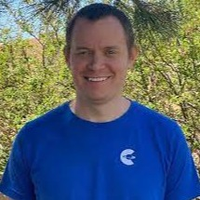 benjamin cowen founder, ceo at Cryptoverse Benjamin Cowen is a researcher, financial analyst, YouTuber, and the founder of the "Into The Cryptoverse" analytics website and community in the United States. "Into The Cryptoverse" includes, among other things, subscription-based crypto market reporting, price research, and risk analysis. Benjamin Cowen earned a bachelor's degree in science with a minor in mathematics and physics from North Carolina State University in 2012. Cowen went on to get a Master of Science in Nuclear Engineering (2015) and a Doctor of Philosophy in Nuclear Engineering (PhD.) from the University of New Mexico School of Engineering (2018). He had 720,000 subscribers and over 71 million cumulative video views as of this writing. His YouTube videos include trend analysis and price predictions, but he also occasionally posts video introductions to several cryptocurrencies. He delivers the paid "Into The Cryptoverse" reports in addition to freely available analysis videos on YouTube (the Premium List). Members receive weekly reports that include, among other things, video updates on the state of crypto, risk analysis data, logarithmic regression analysis, price analysis, and thorough weekly reports. EntrepreneurChief Executive OfficerMarket Analyst
, claims that one of the Ethereum (ETH) based altcoins is about to outperform Bitcoin (BTC).
Read on to know which one it is!
Chainlink's Market Dominance
In a recent interview with Altcoin Daily, Cowen portrayed a bullish stance toward Chainlink (LINK). He explains that while he claims that Bitcoin's dominance should rise, there will always be a few altcoins that will end up outperforming Bitcoin. He then says that if history repeats, at the end of every bear market and accumulation phase which happens just before the next bull run, Chainlink is the one that needs to be watched by market participants.
As per the analyst, many projects have seen an integration of decentralized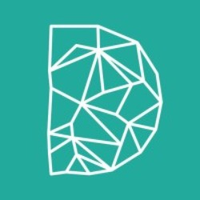 decentralized [email protected] Event Organiser
 blockchain to support smart contracts and protect the data. However, he believes that even though the project is gaining stability, it is not affecting the price rise. He is of the opinion that Chainlink has been a support system for most of the cryptocurrencies and says that the network provides real-time data.
He asserts that Chainlink is not a great project due to overall market volatility and the present bear market. However, he remains positive and bullish about Chainlink's future because of its fundamentals, which ultimately influence the price action.
Further, he briefs that the one thing that he is looking forward to in the upcoming months is how Chainlink will perform against Bitcoin if the Fed continues to increase the interest rates.
At the moment, Chainlink is selling at $7.12 with a surge of 7.88% over the last 24hrs.
Was this writing helpful?
No
Yes