Altcoins
Cardano to Plunge Hard in the Start of October! Analyst Maps Entry and Exit Levels For ADA Price
The Vasil Hard Fork seems to bring no change in the price action for Cardano (ADA) as Cardano is continuously facing rejection at $0.5. The price of Cardano has been trading below its resistance level throughout this month. However, some analysts mark this as a good entry point for a tremendous return on your investment.
Ultimate Buy Area For Cardano
The Vasil Hard Fork has brought some confusion to investors about Cardano's future price movements. However, prominent crypto strategist and analyst, michael van de poppe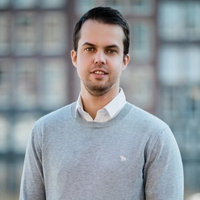 michael van de poppe Founder and CEO at eight global Eight Global is led by Michael van de Poppe, the company's founder, and CEO. He is a cryptocurrency trader who works at the Amsterdam Stock Exchange and is enthusiastic about the role of blockchain in the current financial system. Also, he is an author at Cointelegraph who covers everything about fintech, blockchain, and bitcoin, providing the latest news, prices, and analysis on the future of money. In the past, he served as a technical analyst at TradingView, where he was responsible for making technical analyses via the platform of TradingView and distributing these through virtual social media, including Twitter and YouTube. He was the writer of CryptoBenelux, writing articles based on technical analysis and market insights, particularly about Bitcoin. EntrepreneurChief Executive OfficerTraderMarket Analyst
shared his thoughts about making an entry point in ADA's price chart.
According to his analysis, a price range between $0.30 to $0.375 may turn out to be an excellent buying opportunity for investors. Investors should wait for a 14% to 31% drop from ADA's current price to start buying the dip. Furthermore, Poppe also highlighted that investors are now in accumulation mode.
Van de Poppe stated, "This one is looking like we're accumulating. The ultimate area to buy from is the region at $0.30-0.375." The analyst also mentioned that a pattern, in the long run, could lure investors into accumulating more of the asset. He advised users to look for a breakout by researching a previous downtrend that formed in June, and a breakout in the downside could assure investors to make a long position.
Cardano To Start Bull Run
Cardano has failed to show any promising price movements; however, LunarCrush data shows a significant increase in social media mentions due to the Vasil fork. Last week, Santiment also pointed out an increase in social interest for ADA, Matic, XRP, ETH, and SHIB, while other assets, including Bitcoin, saw a decline. According to CoinMarketCap, Cardano is currently trading near $0.44, a drop of nearly 3% from yesterday.
The sellers of the Cardano network are now getting stabilized, and Cardano may form a fundamental support level at $0.42. Cardano can touch $0.36 by the beginning of October if the support level breaks. On the upper side, Cardano can soon break the resistance level of $0.5, and it can make a smooth bull run to $1 following positive market sentiments.
The leading RSI is also above the 47 levels, hinting at a bullish momentum in the price graph. However, investors are advised to conduct a proper analysis of ADA before investing as ADA is not in a good mood now, and its price can fall anytime.
Was this writing helpful?
No
Yes