Altcoins
Cardano Due For Major Crash – ADA Price To Drop More Than 50%, Predicts Peter Brandt
Peter Brandt, a prominent futures trader, has issued a pessimistic forecast for ADA- anticipating massive fall
Despite the bearish climate in which the cryptocurrency markets have been mired recently, Cardano has held up very nicely above the support at $0.42. After successfully implementing the Vasil hard fork, the asset has received some positive feedback.
Brandt's ADA Predictions
peter brandt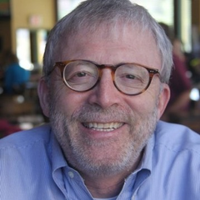 peter brandt ceo at Factor LLC Peter Brandt Chief Executive OfficerAuthorTraderMarket Analyst
has just tweeted another prediction for the future of ADA's price. Brandt pointed out that the ADA graph has been stuck in a descending triangle since June. The price dropped from a high of $0.64 on June 8 and broke through the July support level of $0.42, as shown in the accompanying bar chart.
Although ADA did recover quickly from its lows, it has since been trading in a falling triangle. Brandt made this observation, referencing the work of eminent analysts like Richard Schabacker.
Due to the lack of a breakout from the falling triangle, he predicts that ADA could go below many support levels and hit $0.25; a low that was perhaps only witnessed last year in January.
Hoskinson's Curt Reply
Nevertheless, Brandt acknowledged that charts don't always perform as analysts would expect, and clarified that he would not be shorting ADA as he considers it a shitcoin.
"but when they do, it is a thing of beauty. To be clear, I DO NOT SHORT #8hitcoins".
This isn't the first time Brandt has made bearish predictions for this asset. In fact, the descending triangle was initially highlighted by the critic.
cardano
cardano Blockchain Network
inventor charles hoskinson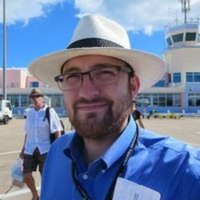 charles hoskinson ceo at IOG Charles Hoskinson is an enthusiastic entrepreneur and one of the richest software developers across the globe. His creation Ethereum is touching sky heights in the crypto market. Charles resides in America and belongs to a doctor's family but decided to focus on finance over medicine due to his interest in the emerging field of crypto from the very start. Charles was regarded as the 40 Most Influential by Yahoo Finance in 2021. Began his career in 2013 as a business consultant but dropped his job and got involved in the crypto space whilst starting a project called Bitcoin education. Later, Hoskinson joined the Ethereum founding team as one of five original founders with Vitalik Buterin who held the position of chief executive at Ethereum. In 2014, Hoskinson and former Ethereum colleague Jeremy Wood formed Input Output Hong Kong(IOHK), an engineering and research company that builds cryptocurrencies and blockchains. Hoskinson along with IOHK sponsored research labs focusing on blockchain technology at the University of Edinburgh and the Tokyo Institute of Technology, in 2017. [email protected] EntrepreneurInvestor
responded by drawing Brandt's attention to the fact that several variables, such as macroeconomic circumstances, may affect an asset's price movements and should be taken into account whenever one remarks against it.
In Conclusion
As of press time, ADA is trading at $0.430, with a decrease of 0.45% over the previous 24 hours. The asset increased to $0.431 on Thursday after falling to $0.4247 on Wednesday.
It is difficult to imagine a dip below the support at $0.42, but if Brandt's analysis is correct, the Cardano community may soon witness harsh days ahead.
Cardano is one of the more prominent altcoins in the crypto space, and such a drastic drop may also wreak havoc on the other coins.
Was this writing helpful?
No
Yes