Altcoins
Cardano (ADA) Price To Surge 30% in October – Analyst Maps the Best Entry Levels
After the Vasil hard fork, the price of Cardano (ADA) nearly fell to a year-low as the upgrade failed to generate a bullish trend. The hard fork, which went live on September 22 and 27, hasn't been able to gain traction and in fact, following the activation of Plutus V2, the price of ADA dropped to $0.42, practically a year's low.
However, As per the coinmarketcap community, by October 31, 2022, Cardano is projected to trade on average at $0.5873,
10,386 votes were cast, with the outcome determining the optimistic price projection for the decentralized finance (DeFi) coin. According to this estimate, the price of ADA, which was trading at $0.432 at the time of publication, will rise by $0.15, or 36.21%.
The best time to buy Cardano, according to known cryptocurrency trading analyst michael van de poppe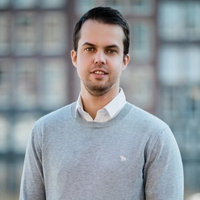 michael van de poppe Founder and CEO at eight global Eight Global is led by Michael van de Poppe, the company's founder, and CEO. He is a cryptocurrency trader who works at the Amsterdam Stock Exchange and is enthusiastic about the role of blockchain in the current financial system. Also, he is an author at Cointelegraph who covers everything about fintech, blockchain, and bitcoin, providing the latest news, prices, and analysis on the future of money. In the past, he served as a technical analyst at TradingView, where he was responsible for making technical analyses via the platform of TradingView and distributing these through virtual social media, including Twitter and YouTube. He was the writer of CryptoBenelux, writing articles based on technical analysis and market insights, particularly about Bitcoin. EntrepreneurChief Executive OfficerTraderMarket Analyst
, is when its price is between $0.30 and $0.375. He believes that the range between $0.3 to $0.375 is the ultimate area to buy from.
Van de Poppe said that the chart of the cryptocurrency "is looking like we're accumulating" as well. A reverse in Cardano's present downward trend, according to the trading expert, would result in a rise in long holdings.
Charles Hoskinson still bullish on ADA
The fact that charles hoskinson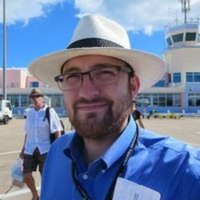 charles hoskinson ceo at IOG Charles Hoskinson is an enthusiastic entrepreneur and one of the richest software developers across the globe. His creation Ethereum is touching sky heights in the crypto market. Charles resides in America and belongs to a doctor's family but decided to focus on finance over medicine due to his interest in the emerging field of crypto from the very start. Charles was regarded as the 40 Most Influential by Yahoo Finance in 2021. Began his career in 2013 as a business consultant but dropped his job and got involved in the crypto space whilst starting a project called Bitcoin education. Later, Hoskinson joined the Ethereum founding team as one of five original founders with Vitalik Buterin who held the position of chief executive at Ethereum. In 2014, Hoskinson and former Ethereum colleague Jeremy Wood formed Input Output Hong Kong(IOHK), an engineering and research company that builds cryptocurrencies and blockchains. Hoskinson along with IOHK sponsored research labs focusing on blockchain technology at the University of Edinburgh and the Tokyo Institute of Technology, in 2017. [email protected] EntrepreneurInvestor
, the man behind ADA, is coming up with new suggestions for strengthening the DeFi blockchain is one thing that might have an impact on the price of Cardano in the future. Hoskinson has stated his support for Cardano's long-term objective of creating an ADA-certified wallet.
Hoskinson stated in a video cast on September 28 that cardano
cardano Blockchain Network
plans to abandon the idea of a physical wallet in favor of a blueprint with specified specifications that would guide developers in the production of certified wallets.
Was this writing helpful?
No
Yes