Altcoins
Bitcoin To Drive Altcoin Season Soon! Here Is What Traders Can Expect
Being the pioneer in the crypto market, Bitcoin has carried several bullish rallies for altcoins in the past. In 2021, Bitcoin's bullish momentum greatly impacted the upward recovery of dominant altcoins like XRP, Dogecoin, and ADA, as they were deeply correlated with Bitcoin at a ratio of 0.92, 0.91, and 0.95, respectively.
The correlation between altcoins and Bitcoin has been exponentially increasing as the current altcoin train was initially ignited by Bitcoin. The upward rally of altcoins may extend further if Bitcoin brings positive movements in the price chart.
A Relief Rally Is Around The Corner
The current fluctuation in Bitcoin's price has puzzled investors about its future price movements. Several crypto analysts have opined on Bitcoin's future trend amid multiple macroeconomic factors. Recently, the CEO and founder of eight global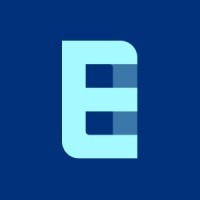 eight global EducationConsultation Services
, michael van de poppe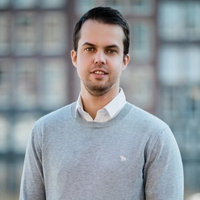 michael van de poppe Founder and CEO at eight global Eight Global is led by Michael van de Poppe, the company's founder, and CEO. He is a cryptocurrency trader who works at the Amsterdam Stock Exchange and is enthusiastic about the role of blockchain in the current financial system. Also, he is an author at Cointelegraph who covers everything about fintech, blockchain, and bitcoin, providing the latest news, prices, and analysis on the future of money. In the past, he served as a technical analyst at TradingView, where he was responsible for making technical analyses via the platform of TradingView and distributing these through virtual social media, including Twitter and YouTube. He was the writer of CryptoBenelux, writing articles based on technical analysis and market insights, particularly about Bitcoin. EntrepreneurChief Executive OfficerTraderMarket Analyst
, predicted that a relief rally of the crypto market might soon take place in the upcoming months.
According to him, the altcoin season may witness new highs if Bitcoin gets pushed above its crucial resistance level as BTC continues to trade in a consolidated area of around $20.3K. However, the analyst warned investors about a change of mood in the crypto market if it gets negatively impacted by the European PMI manufacturing and the FOMC's decision to control the high rise of inflation.
However, investors are showing more interest in altcoins and stablecoins rather than leading asset like Bitcoin as the stablecoin spot exchange inflow chart has made an all-time high, according to on-chain data provider CryptoQuant. This movement from stablecoins may trigger an upward motion for altcoins as it has been historically repeated when Bitcoin makes a bottom in the price graph.
The End Of Bitcoin's Uptrend!
Every time an FOMC meeting is scheduled, the crypto market shows its wrapped mode to the community and investors, as the crypto space is highly correlated with the stock market. The crypto market usually goes on a downtrend when the dollar climbs up and vice-versa. Bitcoin recently faced rejection at $21,085 and initiated a fresh bearish trend to $20,048.
According to CoinMarketCap, Bitcoin currently trades at $20,285 with a downtrend of nearly 1%. Looking at the daily price chart, the RSI-14 indicator dropped from a bullish zone of 60 to a supportive zone of 53, hinting at further consolidation for Bitcoin in the price chart due to high selling pressure as BTC loosens its strength.
The Bollinger bands form a falling pattern as the upper limit dropped to a price level of $20.7K from $21K. If Bitcoin makes a continuous rise above $21K, it can cross its EMA-100 trend line and initiate a strong positive momentum.
Conversely, the Bollinger band's lower limit has been lifted and trades at $19.6K, building a crucial support level for the BTC price. If BTC falls below EMA-20, it can witness more dips in the price chart, and a bottom price level of $18K may soon appear.
It can be concluded that Bitcoin may make the final price bottom near the $19K level again before sparking a new surge to extreme highs in Q1 of 2023. However, Coinpedia advises investors to do their own research and conduct experts' opinions before investing in the volatile market.
Was this writing helpful?
No
Yes