Altcoins
Amidst FTX Collapse, Traders Should Stay Away From These Altcoins
The collapse of one of the top cryptocurrency exchanges by daily traded volume, FTX, has exposed a significant weakness in the industry. FTX's native token has dumped over 90 percent of its entire value in the past 72 hours.
Although major global investors led by Temasek, a billion-dollar investment company headquartered in Singapore, and justin sun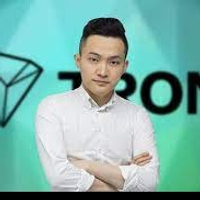 justin sun founder at tron Justin Sun is the founder of Tron and CEO of BitTorrent. He has become quite possibly the most renowned figure in the blockchain space, known for his intricate advertising strategies. He is an ambassador, Permanent Representative of Grenada to the WTO, and a Geneva-based Chinese-Grenadian negotiator, business visionary, an business chief. He holds a graduate degree in East Asia studies from the University of Pennsylvania and a B.A. in history from Peking University. He studied at Human University and turned into the cover figure of Yazhou Zhoukan in 2011 and Davos Global Youth Leaders in 2014. In 2015 he was named CNTV's most essential new business person and was named in Forbes China 30 Under 30 from 2015 through 2017. He put the record-breaking $4.6 million bid to have a private lunch with Berkshire Hathaway CEO Warren Buffett in June 2019, before dropping it to a far-reaching surprise. The lunch with Buffett ultimately happened in January 2020. On 11 March 2021, Sun was the underbidder on the notable $69M auction at Christie's New York of the Beeple non-fungible token (NFT) assortment Everyday: the First 5000 Days. In October 2021, Sun took part in a $65 million financing round in Animoca. In December 2021, Sun declared he was the victor of the New Shepard closeout with a bid of $28 million to be the principal paying traveler to fly on the Blue Origin vehicle in July 2021. He couldn't fly on this July 2021 mission because of a booking struggle. Anyway, he bought (probably with the $28 million sale bid, which he paid to Blue Origin in 2021) secretly a full trip of New Shepard for him and expects to choose five different members to fly with him into space in late 2022. In December 2021, Justin Sun resigned as the CEO of TRON to turn into a negotiator for Grenada. EntrepreneurInvestorCrypto and Blockchain ExpertChief Executive Officer
through the tron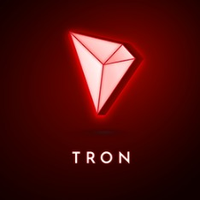 tron Blockchain Network
Foundation have shown interest in FTX assets, a list of altcoins has dumped almost as FTT.
On the top list of altcoins that crypto trades should be wary of is Solana (SOL), which has dumped over 54 percent in the past seven days. According to the latest crypto price oracles, SOL has dropped approximately 24 percent in the last 24 hours to exchange at around $13.99 at reporting time.
Solana's fast success after the 2020 launch has become its worst enemy during the ongoing bear market. While the asset may have found a temporary support level, anything beyond current bleeding will be a bloodbath for the SOL ecosystem.
From a technical standpoint, should the bulls lack the fuel to pump from the current levels, SOL will be set to trade sub $5 in the coming weeks. As such, crypto traders should approach the Solana market with needed care. Moreover, who expected FTX cryptocurrency exchange to have liquidity issues after Sam Bankman-Fried bragged of the company's stable balance sheet.
More Altcoins to Watch Amidst FTT Crash
The altcoin industry generally experiences more volatility than Bitcoin during both bear and bull markets. Furthermore, it is a market principle that low-cap projects record more gains or losses than large-cap projects during high volatility. As Bitcoin price trends downwards, most altcoins are expected to follow suit in the coming weeks.
Identifying altcoin projects that may dump further in the coming days is crucial for traders seeking high volatility. Additionally, the information is critical to crypto hodlers seeking to take refuge before more capitulation occurs.
Aptos (APT) is one of the altcoin projects that has dumped hard, approximately 43 percent in the past two weeks. According to our latest crypto market data, APT token has continued to drop in the past week despite the project's strong backing.
Huobi's (HT) is another token feared to be headed on the same path as FTX. The HT token has dumped approximately 7.9 percent in the past 24 hours to trade around $6.04. Although HT token has gained 16 percent in the past 30 days, the asset is trading down over 43 percent in the past year.
As a result, crypto traders are advised to keep their digital assets away from exchanges amid FTX collapse.
Was this writing helpful?
No
Yes